Getting out on the water is one of our favorite things to do here at Deep Creek Lake. Kayaking and paddleboarding offer a more relaxing spin on water activities. Try this leisurely activity solo or with a group of friends! You can even have kayak and paddleboard rentals delivered right to your vacation rental home for multi-day use! Here's some of the best places to kayak and places to rent the equipment.
All Earth Eco Tours
This Friendsville-based company takes you on guided kayak tours on some of our local waterways here in Garrett County. These trips are the epitome of a relaxing day on the water. Not only do you get to go on an outdoor adventure, you might even see some wild life and beautiful scenery all around you. Visit their website for more information or to book your reservation!
High Mountain Sports
Located right along Rt. 219 in central Deep Creek Lake is High Mountain Sports. This one stop shop for outdoor gear also has summer water sports rentals!  They offer hourly single kayaks, tandem kayaks, and paddleboard rentals. If you're looking for multi-day rentals, they do that too! So, you can stay at your vacation rental home and have the kayak or paddleboard delivered right to you! For rates and availability, visit their website.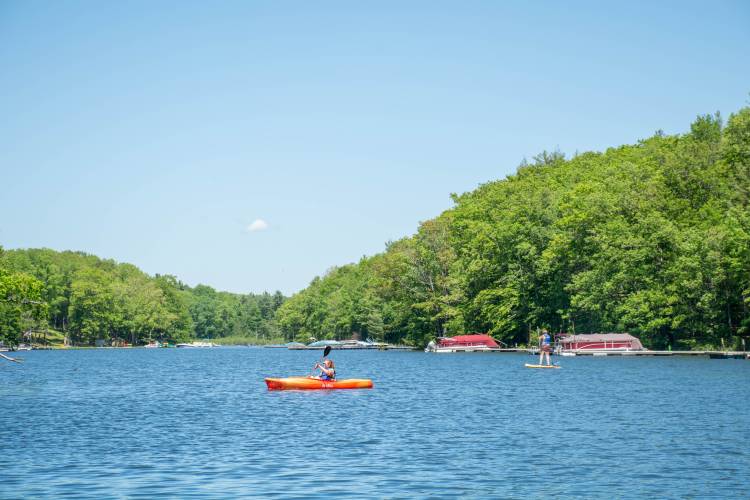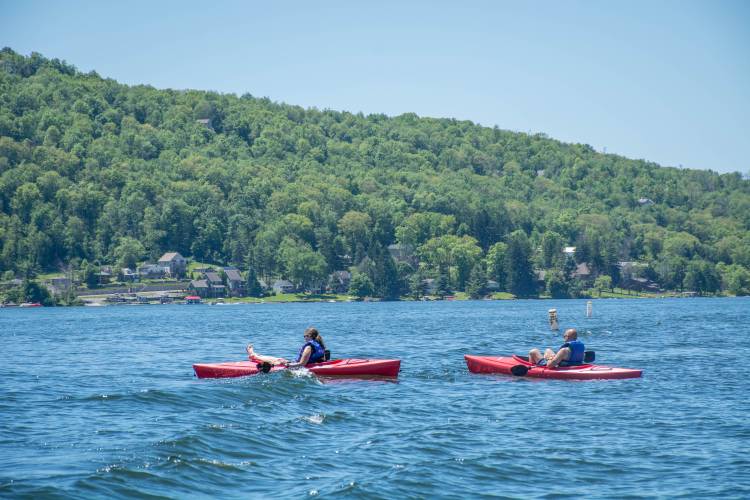 Silver Tree Marine
Along the shores of Deep Creek Lake is Silver Tree Marine. This marina offers pontoon boat, speedboat, and watersport rentals. Located on the lakefront at The Suites at Silver Tree, you can stop by for a day full of fun. You can take a kayak for a spin around the dock and cove, or at your own rental dock! Visit their website for pricing and reservations.
Wisp Rentals at Deep Creek Lake State Park
Deep Creek Lake State Park offers many picnicking areas, a sandy beach, and watersports rentals. Stop by the Wisp Resort rental station located next to the beach at the park for hourly rentals. You can go kayaking or paddleboarding through the no-wake cove located next to Deep Creek Lake State Park. Perfect for first timers!