Garrett County, Maryland is home to seven state parks and many state forests, making up over 90,000 acres of state land. Some of the most picturesque scenery can be found in our state parks. The county is made up of state parks, state forests, and public waterways including waterfalls, rivers, and streams. Some of the forests found here are Garrett State Forest, Potomac State Forest, and Savage River State Forest. Each of these have beautiful views no matter what time of year, and are a great place to venture out for a hike. Even though Deep Creek Lake is the largest freshwater lake in Maryland, there are many other waterways found throughout the county. The Potomac River, Youghiogheny River, Savage River & Reservoir, Casselman River, Broadford Lake, and Jennings Randolph Lake all offer great adventures and fishing spots.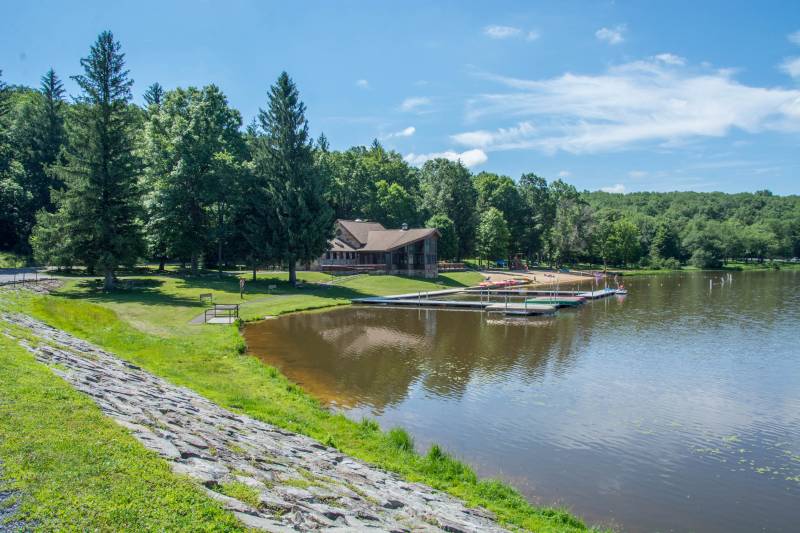 State Parks
Located at the mouth of the Savage River Reservoir, Big Run State Park is the perfect spot to enjoy fishing, boating, hiking, and hunting. The park here in the autumn is spectacular and full of color throughout the mountain ridges. If you're looking to take a trip off the beaten path, this park is for you. Offering 29 primitive campsites, you are sure to become one with nature. This park is located just 16 miles off of exit 24 on Interstate 68 and is about 30 minutes from Deep Creek Lake.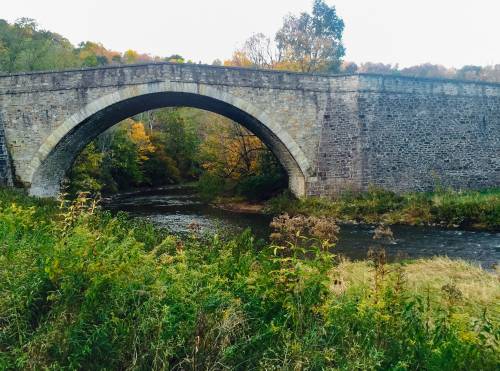 Just east of Grantsville, MD is the Casselman river. Here, you'll find the historic Casselman River Bridge. Built in 1813, this stone arch bridge spans 80 feet. At the time, it was the longest stone arch bridge and was an important item along the National Road which linked Cumberland, MD with the Ohio River. Today, the Casselman River State Park is popular for picnicking, fly fishing, and photography.
What better way to explore the lake than at Deep Creek Lake State Park! Whether hiking, biking, or boating, Deep Creek Lake State Park is a family favorite. You will find this destination offering so much to see, do, and discover. With miles of trails, abundant flora and fauna, and a wonderful sandy beach, this park is the perfect place to spend the day.  You can even bring the family dog along! 
Located about 20 minutes from Deep Creek Lake is Herrington Manor State Park. This park is located within Garrett State Forest and features a 53-acre lake, hiking trails, and cabins. You can even hike between Herrington Manor State Park and Swallow Falls State Park. At the lake, you'll find areas for swimming, rentals for kayaks, paddle boats, row boats, and a beach area.
Located in nearby Grantsville, New Germany State Park features ten miles of multi-use trails and a small lake for fishing, swimming, and non-motorized boating. Try hiking, snowshoeing, or cross-country skiing in the winter along any of the trails located throughout the park. Quieter than other state parks in the area, New Germany is a great place to reconnect with nature and get away from the hustle and bustle of daily life.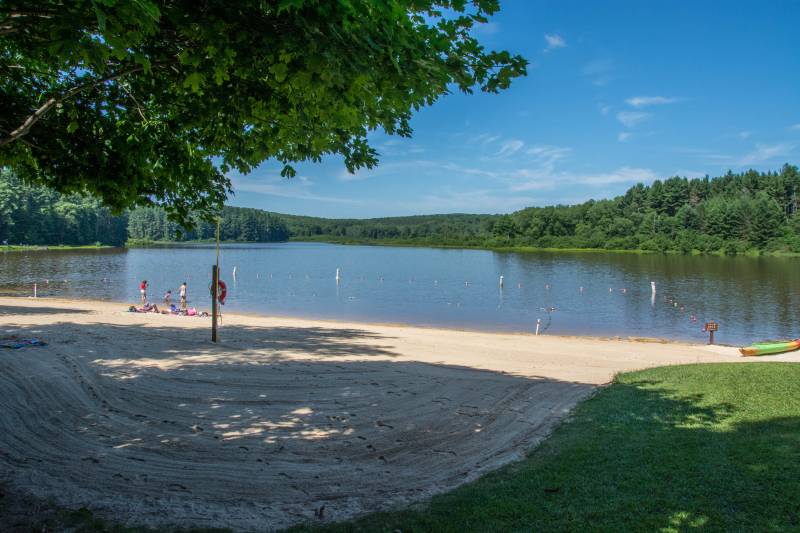 A newer state park to the area is Sang Run State Park. Here, you can hike, fish, picnic with friends, or just relax along the Youghiogheny River. Stop by the historic Friend's Store to check out some penny candy, local jams, old time sodas, and various other souvenirs. During the summer months you can enjoy nature programs and demonstrations.
Swallow Falls State Park is a must! A favorite for locals and visitors alike, this park is a hit for those looking to spend some time outside. Boasting Maryland's highest free-falling waterfall, as well as a series of smaller waterfalls and charming banks along the Youghiogheny River. This park is the perfect place for hiking, biking, picnicking, and more.