30 Apr 2018
Did you know that the Deep Creek Lake area is home to four outstanding golf clubs? With this many options, there is a course for everyone– and a perfect home for your stay, too!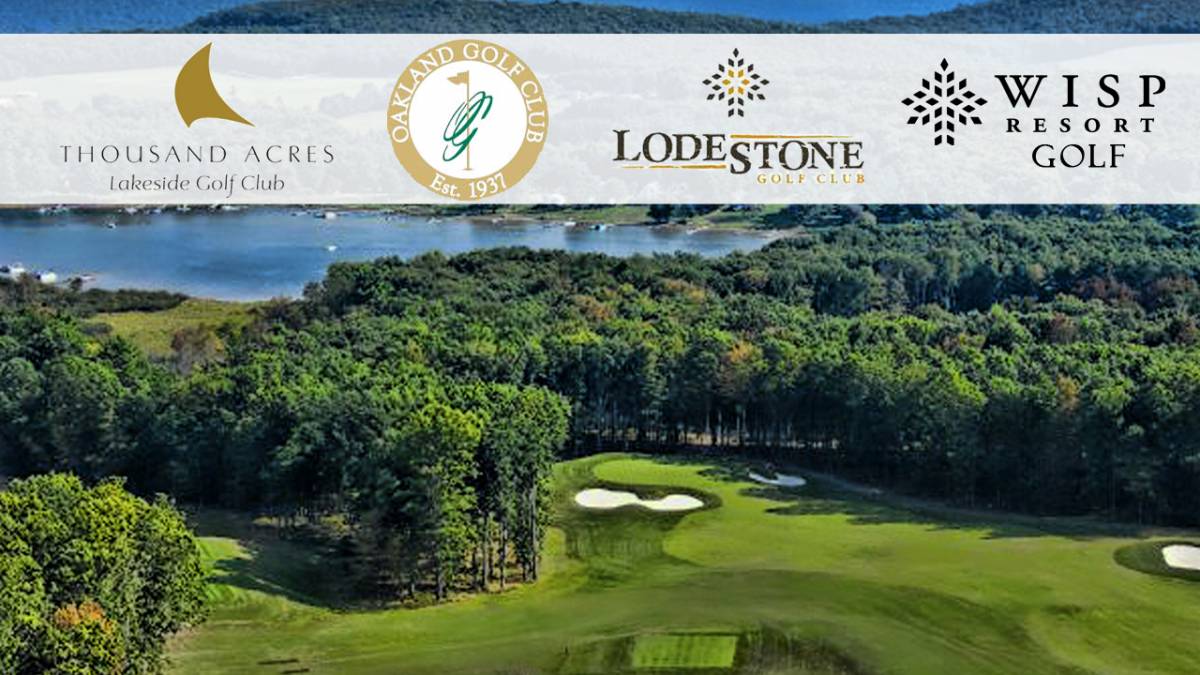 296 Marsh Hill Road, McHenry, MD 21541 | 301-387-4000
Golfstyles Magazine named the Fantasy Valley Golf Course, formerly Wisp Resort Golf Course, one of the "100 Must-Play Courses of the Mid-Atlantic." Designed around the natural contours at the base of Wisp ski slopes, with breathtaking views of the mountains, this 6,446 yard, par 70 championship course ebbs and flows along tree-lined fairways, and past strategically placed bunkers and water hazards. The multiple tees make it enjoyable and challenging for all players.
212 Marsh Hill Rd Mc Henry, MD 21541 | 301-387-4653 
With some of the largest greens on the East Coast, sweeping views of mountain ranges and Deep Creek Lake along with stunning rock outcroppings and natural surroundings, Lodestone Golf Course is a mountain gem. Its fairways are large enough to be forgiving and the various tees offer variety and challenge for every golfer. Abundant wildlife is a highlight for many golfers while the bent grass tees, greens, and fairways are the ultimate highlight for seasoned golfers.
433 N. Bradley Lane, Oakland, MD 21550 | 301-334-3883
One of Maryland's "best kept secrets" is just minutes away from Deep Creek Lake, Maryland. The Oakland Golf Club offers 18 holes of championship golf spanning 6395 yards of beautiful scenery and rolling terrain. Oakland is host to the annual Western Maryland Amateur Championship, which brings amateurs from all over the country to test their golfing skills. Although our course can be challenging for the low handicapper, it is also enjoyable for golfers of all skill levels, including beginners, juniors, and families.
255 Thousand Acres Road, Swanton, MD 21561 | 301-387-0387 
Thousand Acres Golf Club features a Championship Golf Course. The course has been carefully constructed to protect and enhance the environment while preserving the natural character and beauty of this exquisite piece of land. The front nine is currently open and available for play. Thousand Acres Golf Club meanders throughout the wooded terrain above a magnificent, picturesque setting nestled within the Appalachian Mountains of Western Maryland with vistas overlooking the southern portion of beautiful Deep Creek Lake.