25 Jul 2021
The Deep Creek Lake (DCL) area never fails to surprise visitors with its abundance of family-friendly, year-round outdoor activities. Known for the 12-mile long lake, Wisp Resort, and Deep Creek Lake and Swallow Falls State Parks, the Deep Creek area draws in hundreds of thousands of visitors each year to enjoy its unmatched range of seasonal adventure for groups of all ages.
But like many, you may have noticed things in DCL picking up even more this year as families have chosen to stay closer to home for their vacations. So, if you want to escape the crowds and find some solitude during your stay, why not head into nature for some well-deserved peace and quiet? Many people head to the popular state parks during their stays (check out our posts on State Parks, Hiking, and Trails), but if you really want to get away from it all, we'll show you where to go instead!
Here's our list of the top three "off-the-beaten-path" hiking trails for you to check out on your next stay!
Ready for a real adventure? Wolf Den Run opened in 2019, and in 2020, expanded by 1,375 acres to accommodate even more trails. The park is most commonly known for its ORV (off-road vehicle) trails and is growing in popularity among ATVers and overlanders… but did you know you are more than welcome to hike there, too? 
The park is made up of three distinct "parcels," including approximately three miles of frontage on the Potomac River's North Branch. It also has 1,700 acres of mixed forest, three brook trout streams, and "unique rocky bluffs rising 900 feet above the Potomac River" — according to the DNR website. Most of the trails are Open to All, including foot traffic from happy hikers. If you want to walk along miles of riverfront trails, and maybe spot some off-roaders along the way, definitely check out Wolf Den Run State Park.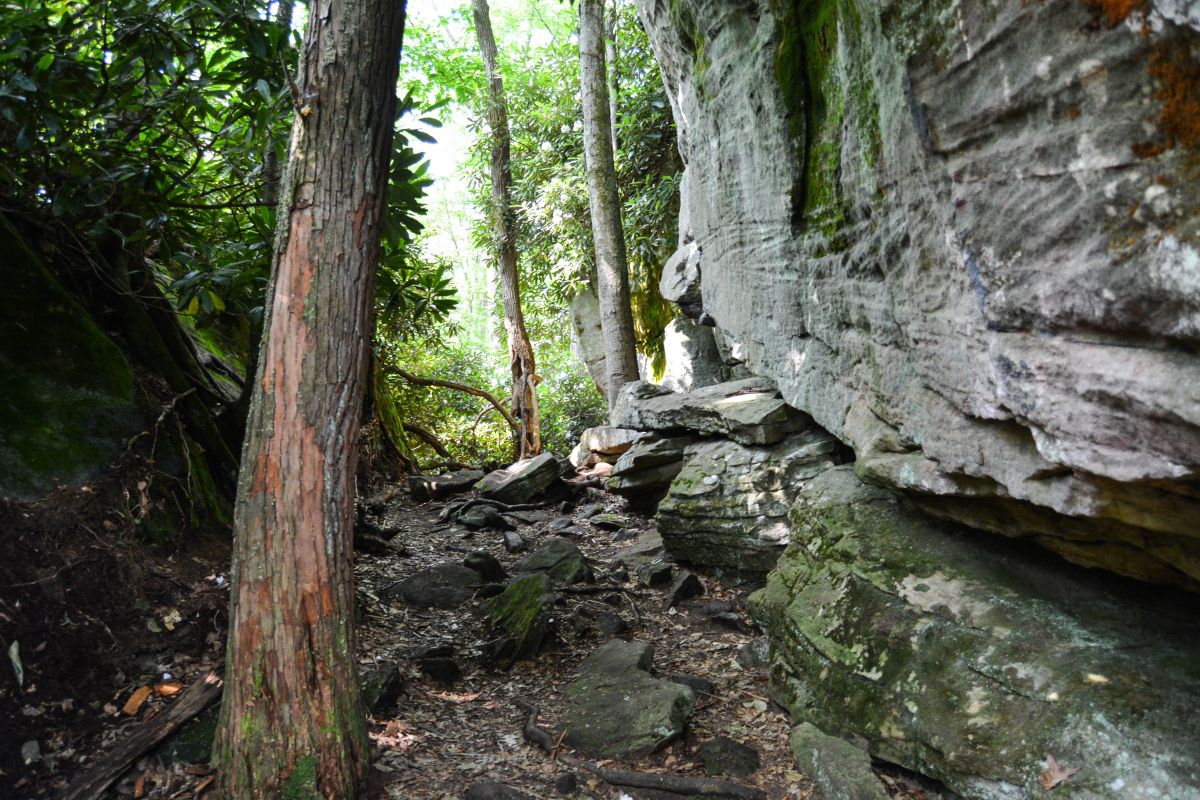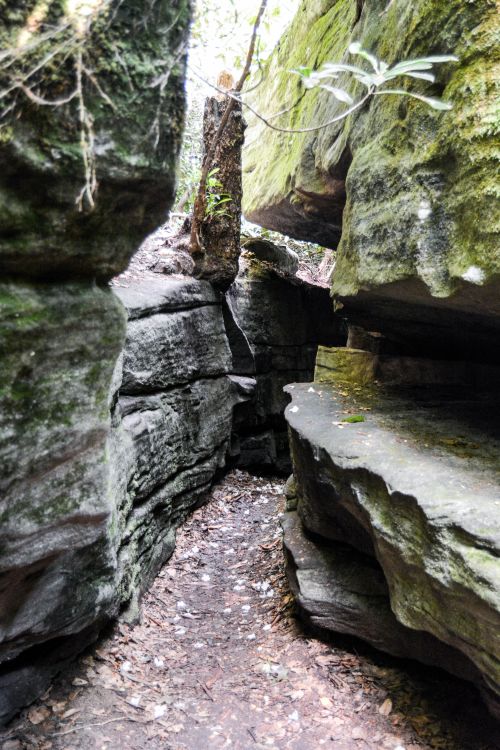 Rock Maze is an all-levels hiking trail located in the Garrett State Forest. Known well by locals, this spot isn't as common among DCL tourists. The trailhead is easy to get to from Swallow Falls State Park and it takes less than a mile's walk through the twisty-turny forest to arrive at the pièce de résistance, the larger-than-life, naturally occurring rock maze. 
You'll lose yourself (but don't lose small children!) in the cracks and crevices of this huge natural structure where you can shimmy in and out of the rocky passageways and mysterious caverns. It's a fantastic photo spot, and though it's a 20-minute walk there and back, you may find yourself drawn into the Rock Maze for hours! (Warning: be very careful playing on the rocks in winter. Black icy patches could turn a family adventure into a trip to the ER!)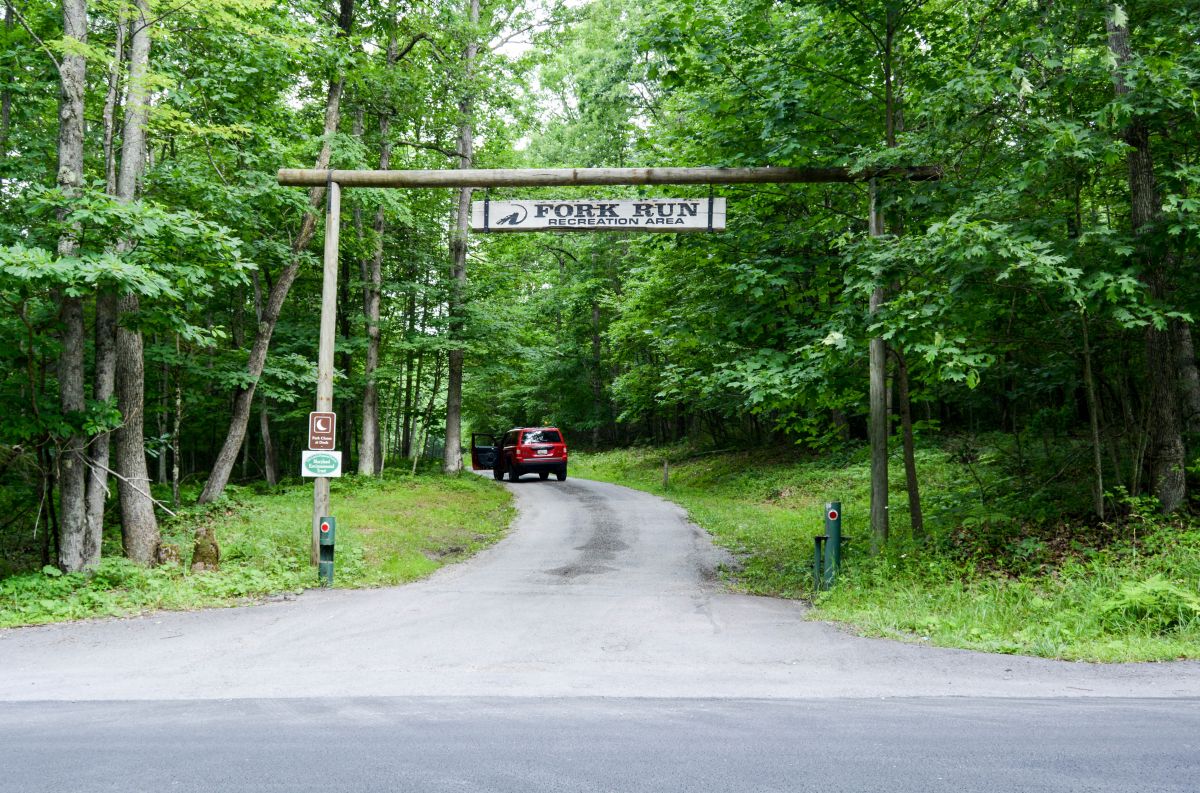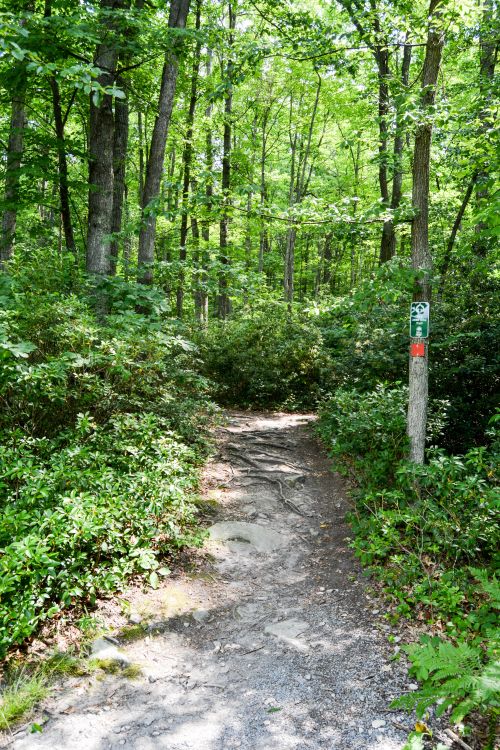 Located less than 10 minutes away from Wisp Resort, Fork Run Recreation Area is a fantastic spot to escape the crowds and get lost for hours. Not only is Fork Run an excellent spot for avid mountain cyclists, but it's a great place for a family hike, too. There's even an orienteering course you can take to work on your navigation skills! 
The park spans several miles of varying terrain, and there are trails for all levels. The yellow and orange trails are shorter and better for beginners or groups with kids. The Red and Gray trails are 1-2-miles and are great for intermediate hikers and bikers. Experts can make their way to the 2.3-mile Green trail, but Garrett Trails warns: "Be prepared for steep but relatively short switchbacks to the top." Whichever path you chose, you're sure to come back to your Railey Vacations Rental Property refreshed, recharged, and full of adrenaline.