3 May 2019
Get lost! Whether you're in it for the exercise or simply to get away from the hustle and bustle of the city, venture into the great outdoors and take a hike at one of our many state parks!
What better way to explore the lake than at Deep Creek Lake State Park? Located in the heart of Deep Creek, this popular state park offers a wonderful vantage for lakeside fun! Whether hiking, biking, or boating, Deep Creek Lake State Park is a family-favorite destination offering so much to see, do, and discover. With a sandy beach swimming area and a wild abundance of hiking trails, every visit can be graced with new and unique adventures.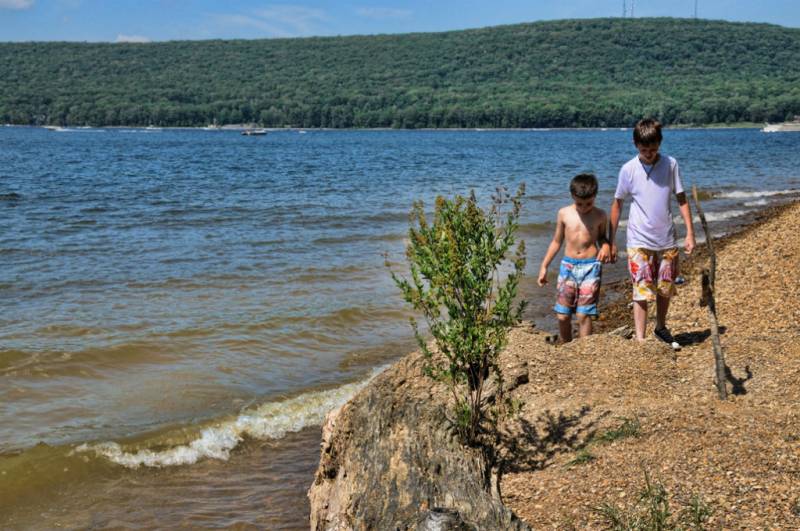 Swallow Falls State Park is a must! Boasting Maryland's highest free-falling waterfall, as well as a series of smaller waterfalls and charming banks along the Youghiogheny River, Swallow Falls State Park is the perfect place for hiking, biking, picnicking, and more. This state park is one of our absolute favorites—and for good reason!
For a taste of history alongside picturesque walking trails and lush foliage, look no further than Casselman River Bridge State Park in nearby Grantsville. This historic 200-year old bridge is a monument to our country's early transportation history, notable not only for the beauty it possesses, but for its very construction, representing an important architectural achievement of the era. Upon its construction in 1813, this 80-foot bridge became the longest single span stone arch bridge in the United States – a length critics at the time considered impossible to achieve. When you visit for a day of hiking and fishing, be sure to stop by the nearby Spruce Village Artisan Village for another peak back into history!
Looking for something a little further off the beaten path? A place to enjoy the serenity of nature, untouched and pure?  Come visit some of the other parks that call Garrett County home! Don't forget to pack your camera: you are sure to stumble upon a number of show-stopping panoramas and scenic corners with every hike!