10 Aug 2018
Get your 'Art and Wine' on! Come visit us this September to enjoy some of life's best offerings, all in one place: art, wine, and Deep Creek Lake!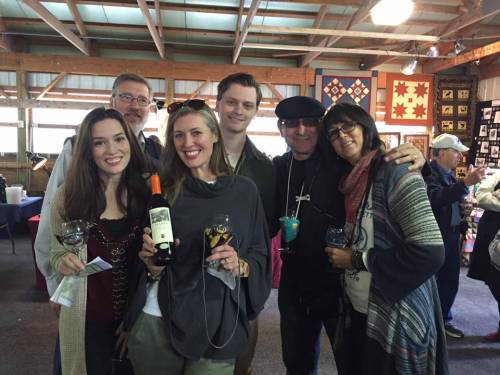 Support a great local cause, sample a wide variety of wines, and browse art from a talented group of local and regional artisans– what more could you want in an event? The 14th Annual Deep Creek Lake Art & Wine Festival, benefiting HART for Animals and Garrett Lakes Art Festival, is set to feature more than 200 wines from both local– and not so local!– wineries, making this event a perfect fit for wine snobs and casual samplers alike.
Whether you are enjoying a glass of cabernet, shopping handcrafted work by local artisans, or grooving out to live music, you are sure to enjoy all the offerings of this fan-favorite annual event.
This year's event will start of Friday, September 7th as several local restaurants feature special pairing dinner menus with prepared wine tastings, many led by representatives from actual wineries. Then, the next day, hit the Garrett County Fairgrounds for all sorts of festival fun! See you there!