3 Apr 2019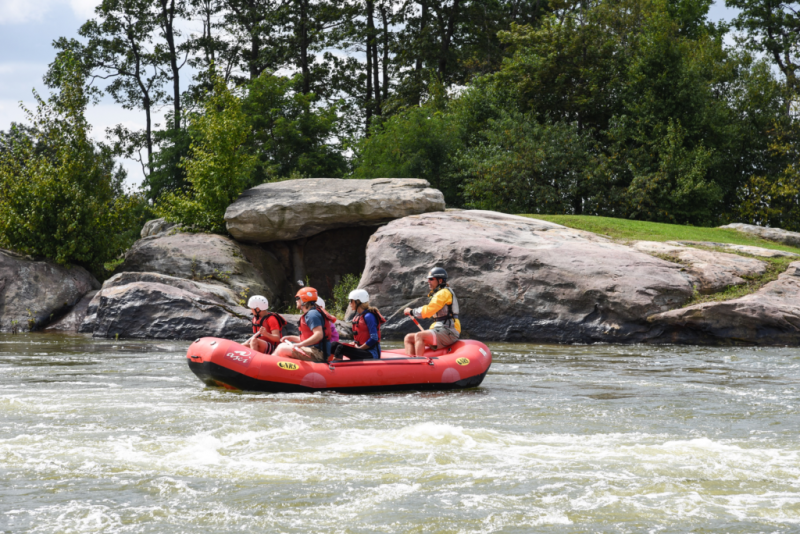 Take a guided tour through the course with one mile of continuous rapids in a kayak, duckie, or raft. This thrilling outdoor activity is fit for adults and children and offers an exciting experience of all. 
---
---
Located atop the mountain, ASCI is located nearby many of our mountain homes, including all the homes in the Kendall Camp community.
Top of the Slopes is one of the many beautiful homes in the Kendall Camp community. Just a short walk or drive away from the ASCI course!
 Whether you are cooking up a delicious meal in the home's well-stocked and well-appointed kitchen, curled up on the couch with a good movie or a favorite book, or soaking in the home's outdoor hot tub, Top of the Slopes makes it easy to enjoy all your favorite activities.
Top of the Slopes offers a wonderful vantage for action and adventure all year long! Hop in the car for a quick drive to Swallow Falls State Park to explore the highest waterfall in Maryland, head over to the Adventure Sports Center International (ASCI) for a spin through their mountaintop whitewater rafting course, or enjoy any of the many wonderful hiking, golfing, shopping, boating, and dining destinations all around the lake area. Every day at Top of the Slopes can be filled with fun new adventures and treasured memories made together.