6 Feb 2019
What would you say to the perfect lakefront home, in the perfect location, with the perfect list of amenities? You would say "Aah, Chalet!"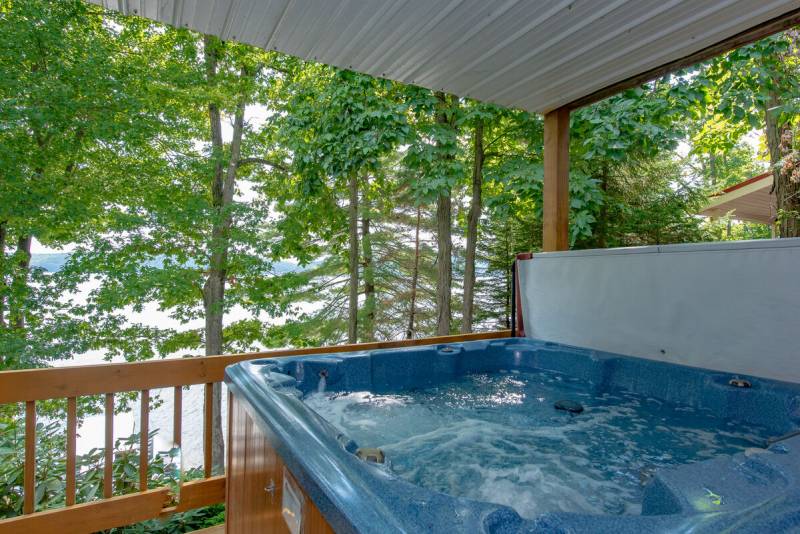 You can have it all when you stay at this fantastic retreat!  Soak in the home's outdoor hot tub, relax in the loft, or challenge your friends to game of pool in the home's rec room.
The options are limitless! Spend the day savoring beautiful lake views from the home's private dock or enjoy a hearty lunch in the sunny great room. Take a swim! Rent a boat! Then, when night starts to fall, come together around the lakefront fire pit to roast marshmallows and share stories with your loved ones.
Looking to get out and explore the area? You will be in the heart of Deep Creek's fun zone with many local attractions within a short walking distance- including restaurants, shopping destinations, movies, and more. The Lakeside Creamery, a family favorite for homemade ice cream, is just a short walk away! Come see for yourself just why the perfect lakefront vacation retreat is called `Aah Chalet'.