13 Sep 2018
Autumn Glory will be here before you know it! Have you booked your stay yet?
Join us at Deep Creek Lake this fall to celebrate the 51st  Annual Autumn Glory Festival! This five-day celebration, taking place October 10th through the 14th, is a celebration of the season, designed to showcase the beautiful splendor of western Maryland and our spectacular autumn colors, alongside heaps and heaps of small town charm.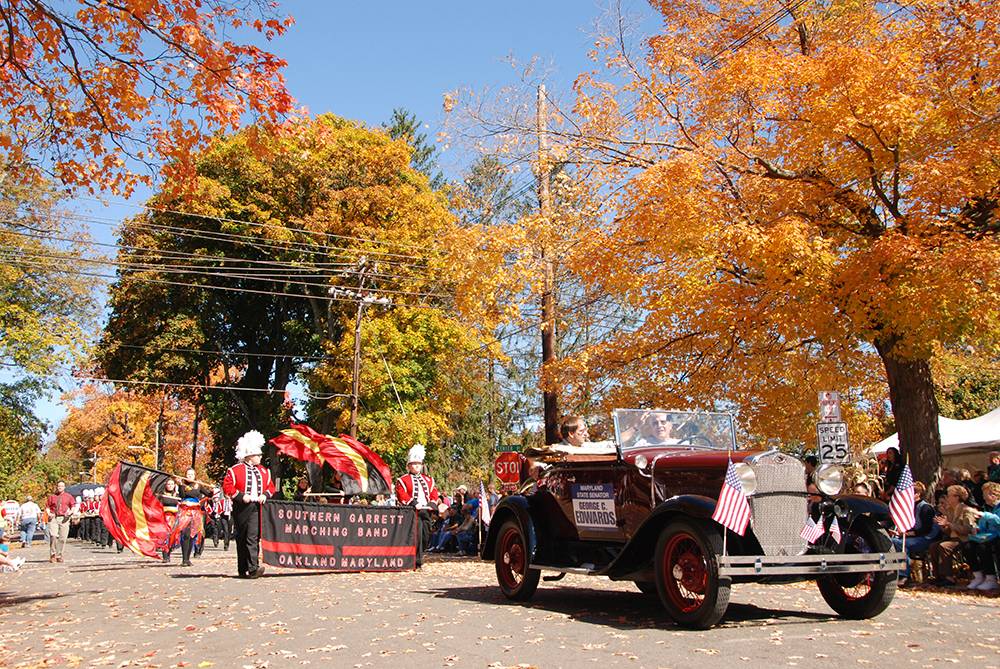 Kick off your stay with a scenic drive along the shorelines of Deep Creek Lake, the foliage around you illuminated brilliantly, the surrounding forests lit up in a glorious procession of orange and russet brown, with swaying leaves and light breezes abounding. The leaves are sure to be at their best and brightest this week; the timeline of this festival was chosen with care to coincide with the peak the season.
As your vacation progresses, fill your days with a wide array of autumn-oriented activities, from concerts and band competitions to art exhibitions, antique and craft shows, and more. Come Saturday, be sure to head into charming downtown Oakland to enjoy the Grand Feature Parade– a favorite among locals and visitors, alike!
The Autumn Glory Festival was honored by MSN.com as one of the world's best fall festivals, Oakland was named by Good Housekeeping as among the Top 50 Small Towns with the Best Fall Foliage, and Travel & Leisure recognized us as one of America's Best Towns for Fall Colors. The Autumn Glory Festival has also been showcased by the Travel Channel!
Here are just a few events/activities that are held every year:
Thursday evening Oktoberfest and Fireman Parade
Official MD State Fiddle Competition
Official MD State Banjo and Madolin Competition
Great Pumpkin Festival
Grand Feature Parade
Fine Arts Exhibit and Heritage Craft Sales
Stained Glass Cutting Demonstration
Heritage Quilters Quilt Show and Sale
Much, much more!
This autumn, done a cozy sweater, brew a steaming mug of hot cider, and head to the lake for a fall to remember! You'll be glad you did!