22 Oct 2019
'Tis the season for family, fun, and togetherness! Visit Deep Creek Lake this holiday season and experience the magic of winter in the mountains. November and December are packed with so many fun things to do and see around the area. From fun events to delicious holiday dinners at some of your favorite restaurants, it's a great time to visit! Explore some of our 'must-do' things to experience during the holiday season at Deep Creek Lake.
Events at Deep Creek Lake During the Holiday Season
November 29, 2019 9am – 5pm, – November 30, 2019 9am – 4pm
Breakfast with Santa: Saturday November 30 at 9 and 10 am
Grand Finale Live Auction: Saturday November 30, doors open at 5pm, auction starts at 6pm
Location: Garrett County Fairgrounds Exhibit Hall
General Admission: $5, tickets can be purchased at the door.
Come enjoy the festival of trees at the Garrett County Fairgrounds! Stroll through the trees, wreaths, and centerpieces all donated by local designers. The event includes something for everyone including children's crafts, Breakfast with Santa, and craft and artisan vendors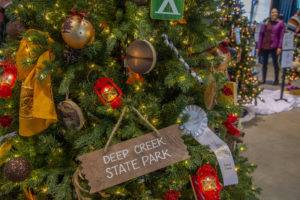 December 6th, 2019, 4pm – 8pm and December 7th, 2019, 12pm – 8pm
Location: Spruce Forest Artisan Village, located at 177 Casselman Rd Grantsville, MD 21536
Experience the 33rd Annual Christmas in the Village! Follow the candle luminaries around the village while stopping to visit various studios and museums to meet the artists and buy gifts. The event is free and has activities for kids and choral programs in the village church.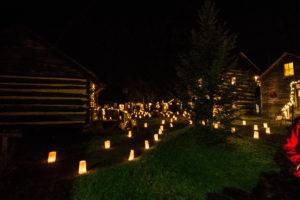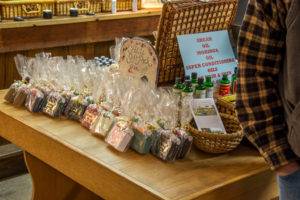 December 6, 2019 – December 7, 2019
Location: Downtown Oakland, MD
Get in the holiday spirit in Oakland, MD! With sleigh/carriage rides, treats with Santa, dining and shopping specials, and a tree lighting ceremony, its fun for the entire family!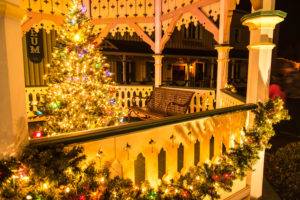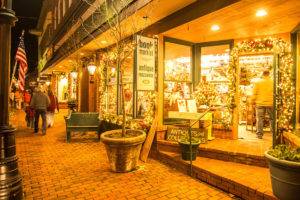 Holiday Season Dinners at Deep Creek Lake
Dine or carry out a delicious holiday dinner! Restaurants like The Manor Steakhouse, Ace's Run Restaurant, Little Sandy's, and Dutch's will offer their own special version of a holiday meal – from complete turkey dinners to exceptional and delicious specials. Want to enjoy your holiday meal from your vacation rental? Call in your orders at Arrowhead Market or Shop 'N Save in McHenry to get your holiday dinners prepared for your family to enjoy in the comfort of your home.
There's still time to book your getaway this holiday season at Deep Creek Lake!
Browse Homes by clicking here!