If you're looking for a winter activity to enjoy the beauty of nature, why not try snowshoeing at Deep Creek Lake? Try a guided tour or go on your own!
Are you looking for a winter activity that is as exhilarating as the natural beauty around you?  Look no further than Deep Creek Lake snowshoeing!
Snowshoe? What's that? A snowshoe is footwear for walking on the snow. This makes it easy to enjoy hiking trails that are usually only accessible during the warmer months. Garrett County boasts an annual snowfall of over 100 inches! That is why this exciting winter sport is very popular here in Deep Creek Lake.
Enjoy a quiet walk across the snow-covered fields or trek through one of our many pine-scented forests. With miles of trails at Garrett County's four state parks, there is sure to be a snowshoeing trail for everyone! New to the snowshoeing sport and not sure of what you need? No worries! Many retail stores in the area offer snowshoe rentals by the hour or day. You can also get some new outdoor clothing and gear. Here are some considerations before you go out on your snowshoeing adventure:
Weather
Always check the weather forecast before you go out and take into consideration the shorter daylight hours.
Clothing
Dress appropriately for winter conditions. Quick drying layers work very well for snowshoeing and don't forget to wear typical winter clothing such as snow pants, warm jacket, hat, gloves.
Trail Map
All of the state parks in Garrett County provide trail maps for free or for a minimal fee.  These guides are highly recommended, as they are intended to make your snowshoeing excursion a fun and safe experience.
No matter your age or ability level, snowshoeing in Deep Creek Lake is an exciting winter sport that the whole family can enjoy!
Interested in a guided snowshoe adventure? Check out All Earth Eco Tour's guided winter hiking and snowshoe adventures!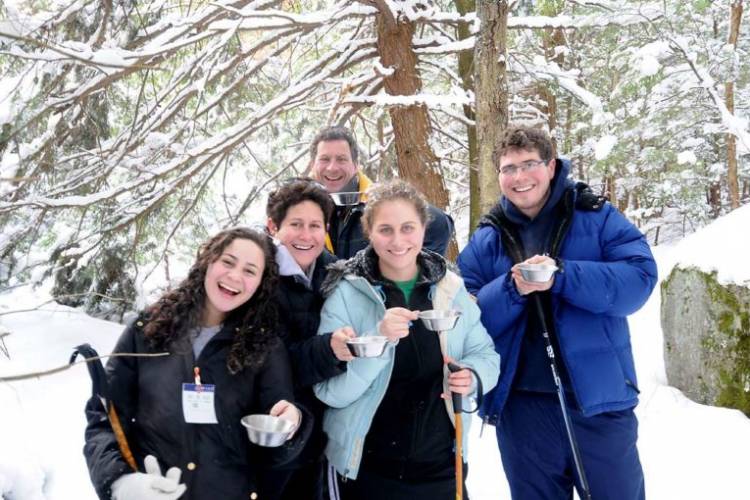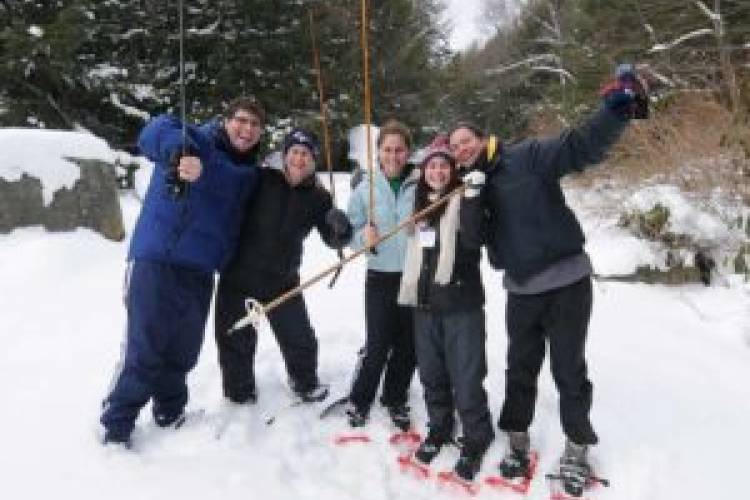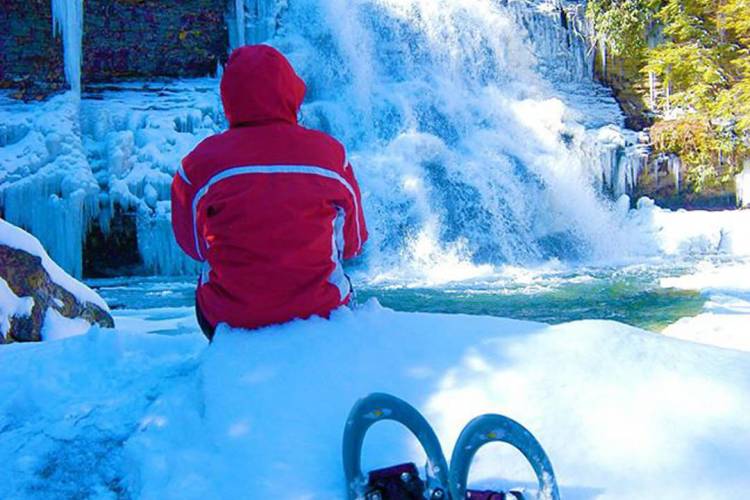 Snowshoeing at Swallow Falls State Park