20 Dec 2018
Come on down to Raccoon Lagoon! Here, you'll find days full of fun and nights of pure relaxation!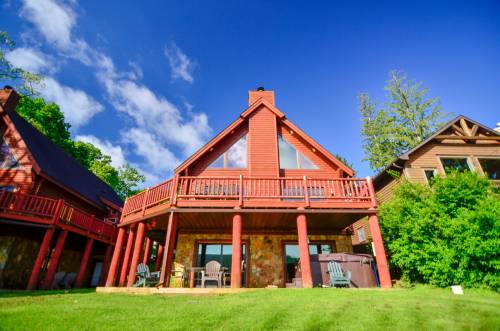 As soon as you step inside the great room, you'll feel instantly welcomed by warm wood walls, breezy cathedral ceilings, and bright lake views flooding in from floor-to-ceiling windows. Talk about a grand entrance! As you explore the main level, you'll find a well-equipped kitchen, stunning stone fireplace, and plush home-furnishings. These interior comforts make all the difference in elevating your vacation experience into the realm of utter perfection!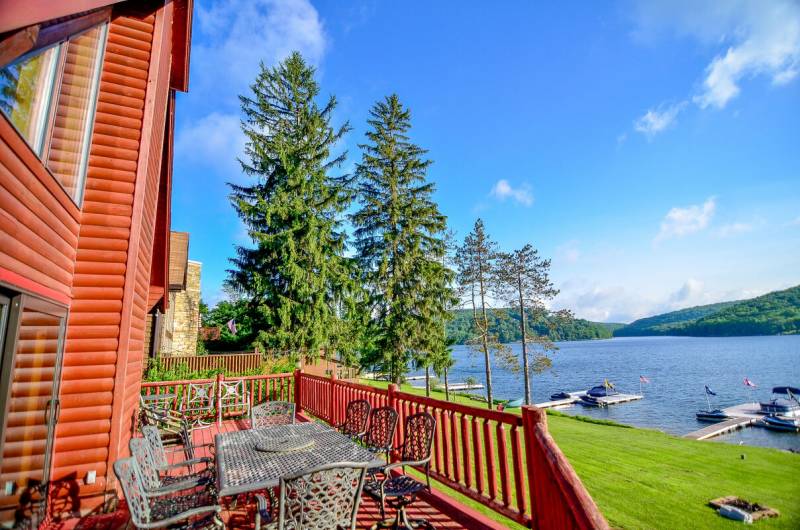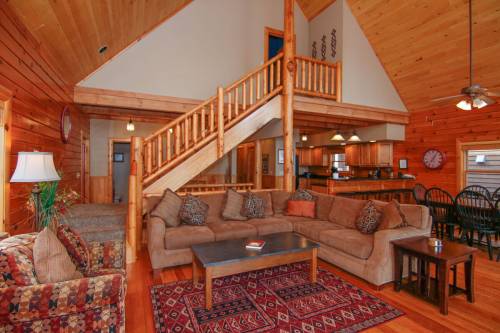 Plus, with extensive breakfast bar seating, large dining room table, and a divine open-layout, it's easy to gather together with all your family and friends for shared meals and card games galore. What a wonderful way to make memories together!
On the lower level, the game room with pool table, fire place, and wet bar is sure to be a favorite gathering place for you and the kids.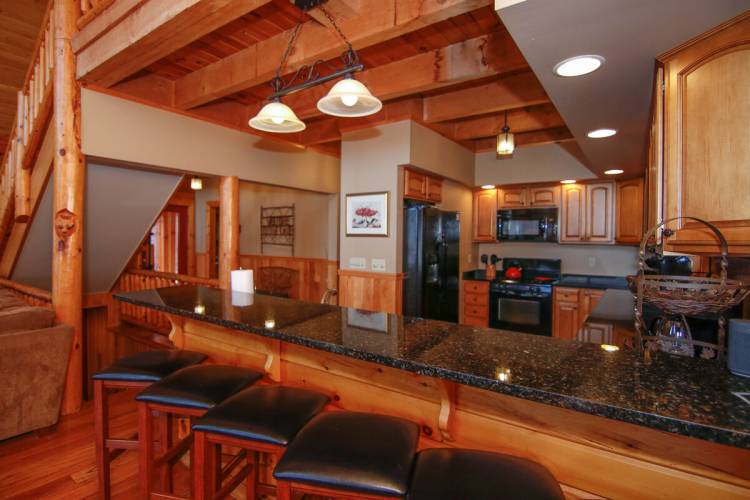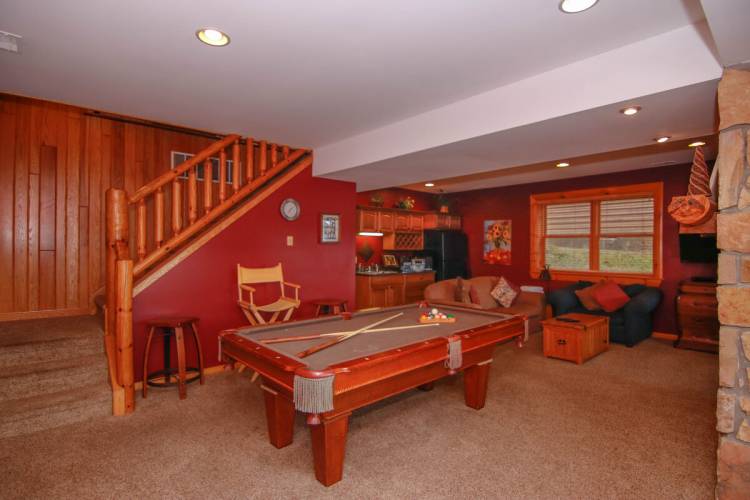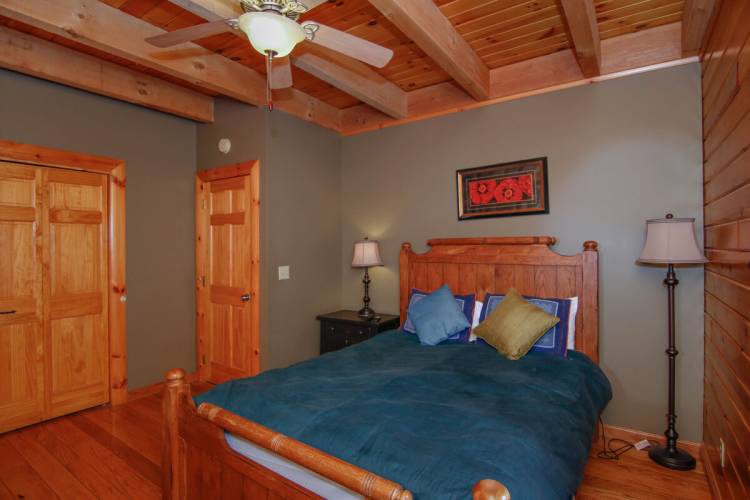 Each of the five bedrooms boasts a unique character and charm, providing each guest with a comfortable experience in the home.
Even with all the amenities and upgrades throughout the interior of the home, all these luxuries can't hold a candle to what's waiting for you just outside. This lakefront rocks!
Slide open the back door and spend some time out in nature. Whether you are sitting out on the lake-facing deck, roasting s'mores by the fire pit, or heading down to your private dock, you are sure to fall in love with Raccoon Lagoon's exquisite lakefront!